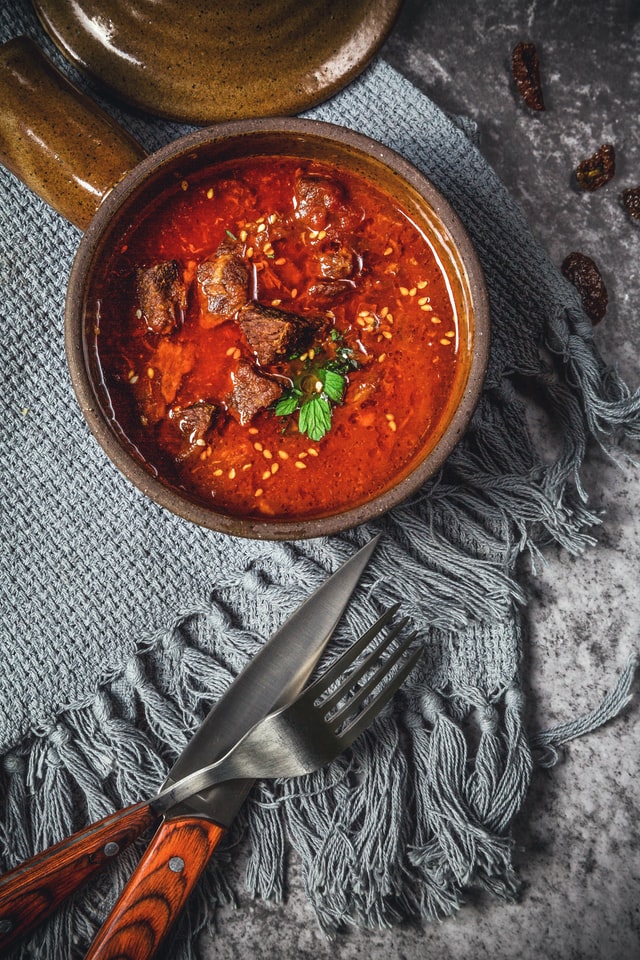 It's slow cook time!
This season, I pick the slow cook as it can be jam-packed with vitamins, minerals and protein.
A slow-cook can be a nourishing and delicious meal the whole family can enjoy.
Adding any vegetables to a sweet spicy base allows for no artificial stocks or flavourings.
Step 1: I love to start mine by cooking coconut oil, garlic, ginger, onion, chilli, herbs, tumeric, cinnamon or you can add your favourite herbs and spices.
Step 2: Add a kg of chopped up meat on the bone. This could be lamb, goat, beef, chicken, pork or a mixture. The shoulder and neck end parts
The Butchers at Peters Meats in Maroubra are always happy to prepare the meat as you like. The shoulder and neck end parts become super tender and have lots of marrow. Ensure meat is browned on all sides.
Step 3: Add any vegetables you like (pumpkin, carrots, zucchini, broccoli, potato, cauliflower, brussel sprout, spinach, celery, etc..) and passata and coconut cream. Boil for 10 mins, simmer for 2-3 hours and enjoy!

Enjoy the rest with the family, you may even freeze some for those tired nights.
You can be versatile and use the same concept of cooking the herbs and spices first, then browning the meat and adding the vegetables and juice. You could make a coconut lemongrass chicken curry, goat curry, or a clear spicy Asian soup.

Enjoy the very 'home-made' video of me cooking this dish with 2 cute kids in the room and a distracted mind. Still turned out delicious. Bon Appetite.